So, you'd like to join us?
If you like what you see here at Liberty and would like to be considered to come and join us as a student, click on the link below in order to complete a student admission form.
You will need to complete the whole form and you can either download, print it out and complete by hand or you can complete it electronically. Once it's completed either email or post it back to us.
Sending in a student admission form will not guarantee a place at Liberty because each year we are inundated with requests for information and places. However, we will always do our best to accommodate as many students as possible.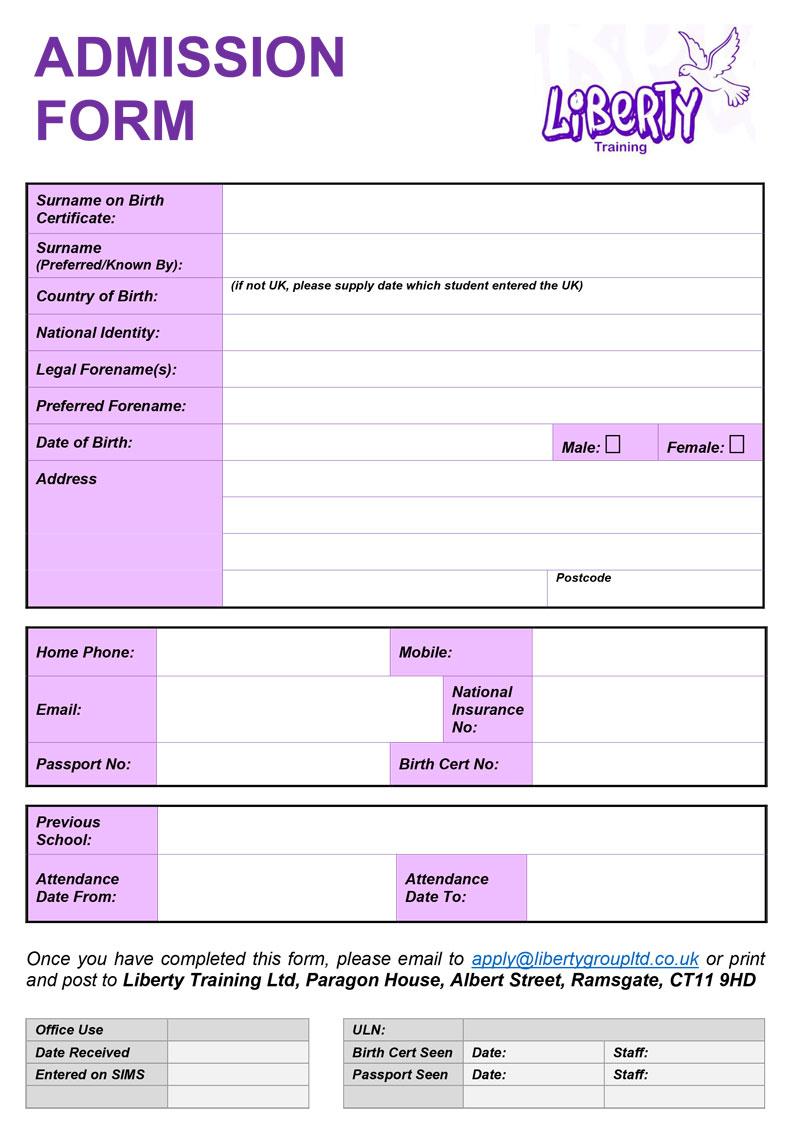 Virtual Tour
The health and safety restrictions that we have in place due to Covid-19 means that we may not be able to show prospective Learners around the Liberty building like we would usually do. In the meantime, we are working hard to create a virtual tour which will give you an idea of what it's like to spend time at Liberty Training.
Requests for More Information
If you would like more information on any of the following issues, please click the relevant contact details below: